Thursday, September 15, 2005

Thursday Basset Blogging



Reader Gene sends in a guest basset this week. This is Lefty: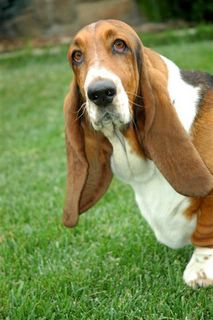 Lefty looking righty...



...who has, as they say in basset circles, "fabulous ears". As you can tell, Lefty has all the appearances of being a "good dog". (Sigh)

Which brings us to Satchmo (good) and Beckham (not so good) from a few weeks ago when it was quite hot:

Desperados under the leaves...



Yes. That is poop in the left-hand corner. We haven't had enough poop on the blog this week...