Thursday, September 29, 2005
Passing of the baton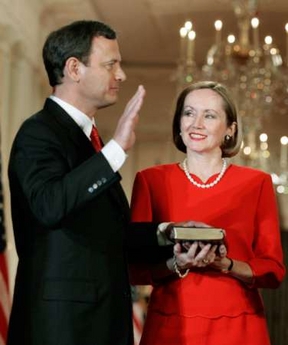 After thirteen years, Marilyn Quayle is finally bumped from the
top spot on the "Least Likely To Give A Man A Boner" list.



I now officially cede all postings about John Roberts' Prop Children to the Dependable Renegade because I will never be able to top this.

May she and Little Lord Kickmyass enjoy a fruitful future.

...and I didn't mean fruitful in

that

way.

Speaking of which, I'm going to guess that a penis has never passed those lips. I'll let you guess which ones.