---
Faithful husband, soccer dad, basset owner, and former cowboy
Return to TboggHomePage
---
FELLOW TRAITORS
*The Nether-Count*
100 Monkeys Typing
Ain't No Bad Dude
Alicublog
Americablog
American Leftist
Attytood (Will Bunch)
Bad Attitudes
Balloon Juice
Better Inhale Deeply
Bitch Ph.D
Bloggy
Bob Harris
Brilliant At Breakfast
BusyBusyBusy
Byzantium's Shores
Creek Running North
Crooked Timber
Crooks and Liars
Cursor
Daily Kos
Dependable Renegade
David Ehrenstein
Democratic Veteran
Dohiyi Mir
Down With Tyranny
Echidne of the Snakes
Edicts of Nancy
Elayne Riggs
Eschaton (Atrios)
Ezra Klein
Failure Is Impossible
Feministe
Feministing
Firedoglake
First Draft
Freewayblogger
The Garance
The Group News Blog
Guano Island
Hairy Fish Nuts
Hammer of the Blogs
Hullabaloo(Digby)
I Am TRex
If I Ran the Zoo
I'm Not One To Blog
Interesting Times
James Wolcott
Jesus' General
Jon Swift
Juan Cole
King of Zembla
Kung Fu Monkey
Lance Mannion
Lawyers Guns and Money
Lean Left
Liberal Oasis
Main & Central
Majikthise
Making Light (Nielsen Hayden)
Mark Kleiman
Martini Revolution
MaxSpeak
MF Blog
MyDD
Needlenose
The Next Hurrah
Nitpicker
No More Mr. Nice Blog
Norbizness
Norwegianity
Oliver Willis
One Good Move
Orcinus
Pacific Views
Pam's House Blend
Pandagon
Pharyngula
Political Animal(K.Drum)
The Poorman
Progressive Gold
Right Hand Thief
Rising Hegemon
Roger Ailes
Rude Pundit
Rumproast
Sadly, No
Seeing The Forest
Shakesville
Sisyphus Shrugged
Skippy the Bush Kangaroo
Slacktivist
SteveAudio
Suburban Guerilla
TalkLeft
The American Street
The Left Coaster
The Road To Surfdom
The Sideshow
The Talking Dog
The Talent Show
Tom Tomorrow
Tom Watson
Whiskeyfire
UggaBugga
Wampum
Wonkette
World O'Crap
---
TOSS ME
A BONE
Amazon Wish List
---
---
SOURCES
MSNBC
CNN
The Washington Post
Media Matters
The New York Times
The Guardian
Yahoo News
Salon
The Raw Story
Common Dreams
Media Transparency
The Nation
Alternet
Joe Conason
Talking Points Memo
---
THE VAST WASTELAND
Captain Corndog & Friends
Cheerleaders Gone Spazzy
80% True
Corner of Mediocrity and Banality
Village Idiots Central
Darwin's Waiting Room
News for Mouthbreathers
---





Mailbox


Your e-mail may be reprinted sans name and e-mail address. Think about how stupid you want to appear.





---
Blogroll Me!
---
---
Site Feed
Monday, April 18, 2005
Hyde the salami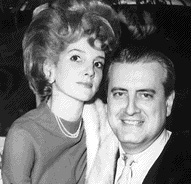 More time for married nookie....



Henry Hyde hangs it up:

U.S. Rep. Henry Hyde, the Illinois Republican who steered the impeachment proceedings against President Clinton and championed government restrictions on abortion funding, announced Monday that he will retire when his term ends in 2006.

You remember the impeachment hearings? Adultery. Blow jobs. That stuff.

Henry had a secret:

Fred Snodgrass, a 76-year-old Florida retiree, says he gets so upset when he watches Rep. Henry Hyde on TV that "I nearly jump out of my chair." Hyde, the Illinois Republican who heads the House Judiciary Committee, is on television often these days. Hyde's committee will decide whether the adulterous affair President Clinton carried on with a White House intern, and his efforts to keep it hidden, should be referred to the House of Representatives for impeachment proceedings. "I watched [Hyde] on TV the other night," said Snodgrass. "These politicians were going on about how he should have been on the Supreme Court, what a great man he is, how we're lucky to have him in Congress in charge of the impeachment case. And all I can think of is here is this man, this hypocrite who broke up my family."

Snodgrass says Hyde carried on a five-year sexual relationship with his then-wife, Cherie, that shattered his family. Hyde admitted to Salon Wednesday that he had been involved with Cherie Snodgrass, and that the relationship ended after Hyde's wife found out about it. At the time of the affair, which lasted from 1965 to 1969, Fred Snodgrass was a furniture salesman in Chicago, and his wife was a beauty stylist. They had three small children, two girls and a boy. Hyde, then 41 years old, was a lawyer and rising star in Republican state politics. In 1966, he was elected for the first time to the Illinois House. Hyde was married and the father of four sons. (His wife, Jeanne Hyde, died of breast cancer in 1992, after a 45-year marriage.)

"Cherie was young and naive at the time," said a Snodgrass family intimate. "She was a glamour queen with three young kids, stuck at home. Then this Prince Charming guy, Hyde, comes along. She was very impressed with him. He was 12 years older, he was a hotshot, he knew everyone downtown. She had nothing, and he comes along, shows her off, she was young and beautiful."

I only mention this because, you know, MSNBC seems to have missed it what with Hyde being this really moral guy and all...